Just a little somethin' somethin'
Obviously the "next edition of French Twist" isn't coming out since it's been over a year. I'm sorry :( I just got stuck and it wasn't fun anymore. So I'm going to take the cover off my user info.
Anyways, believe it or not, I
just
got sims University. Shocker I know. Can you believe I had been playing the sims for 5 years without a single EP? Well thanks to my boyfriend I now have 4 EPs (University, Nightlife, OFB, and Freetime) and I can't stop playing. I had successfully quit the Sims cold turkey late last year and now I'm hooked again. Anyways, here's just a little something funny that happened ytd that I wanted to share with you guys.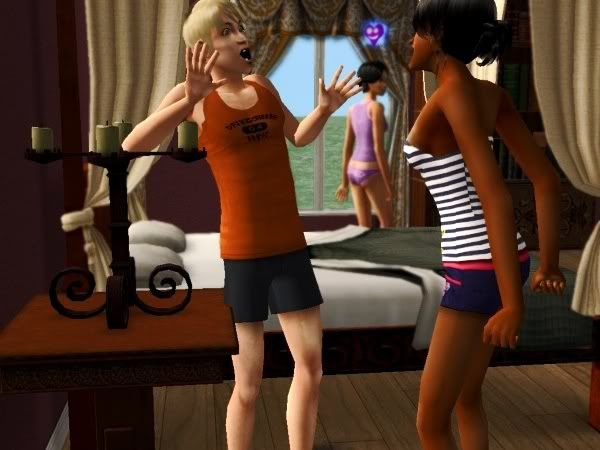 Best pic evarrrr.
Comments {0}